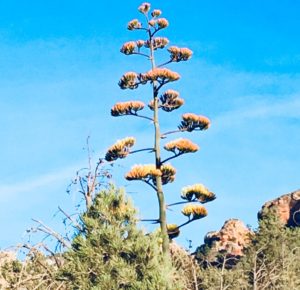 2018 began with no small amount of heartbreak for the McKay family. In December Luke's dad, Bob, was diagnosed with cancer and one short month later he was gone.
Losing a man who loved his family well and never missed one thing his grand kids did no matter what state they were currently living in deserves its own reflection. For now, let it be enough that his absence was deeply felt as Sawyer graduated college in May with Sam and our nephew, Matthew, graduating high school soon afterwards. To give us all something to look forward to during this season of mourning and to celebrate the boys' accomplishments we planned an epic vacation to Arizona via California I like to describe as "Innocents Out West" subtitled "If Home Alone and the Griswolds had a Baby".
The trip also deserves its own chronicle however during a Hummer tour of the Sedona red rocks our guide, Phil, pointed out an interesting cactus he called a Century plant. The base looked like a gigantic aloe with a brightly-colored flower towering 20+ feet into the air. Phil explained we were seeing a rare occurrence since it only bloomed once in a lifetime – generally when 25-30 years old. After blooming, it would die and go to seed.
I was mesmerized by this plant, took its picture, looked it up on the internet. It felt significant to be witnessing this singular event, this explosion of color knowing it would also bring about the dying process. The imagery of a once-in-a-lifetime bloom spoke to me and if only applying it to desert vegetation one could almost consider it romantic.
When images capture my imagination I often work them around in my mind to see how they may translate to spiritual metaphor. The longer I contemplated this one all thoughts of romance died. Why? There are far too many believers with a once-in-a-lifetime sense of purpose perfectly content to have experienced a singular period of obedience and go to seed knowing the brightest days are those lived sometime prior to now.
Who among us has ever experienced a season of absolute certainty we were operating within God's call on our lives, of serving others before ourselves, of incredible wonder when God was moving in our midst only to have it wither and die? How many believe we were only allowed one "bloom" but we blew it so there's nothing left to do now but go through the motions until we are called home?
There's a NeedtoBreathe song called "Wasteland" with the lyric, "There was a greatness I felt for a while and somehow it changed." Perhaps this resonates as it did with me. What brings about this sudden shift or sometimes slow departure from assurance and harmony with God's intent for our existence? Find a few clues by thinking through scripture of those we know were dwelling in obedience and then suddenly… weren't. Adam and Eve's fall. Noah's drunkenness. Abraham's lapse of faith. Elijah's exhaustion. David's adultery. Peter's denial. Mark's desertion. One thing we know from these examples – when things change it's because we change. God didn't nor will He. Ever. (James 1:17) He will not reinterpret his commands to fit a new situation or generation. He will not invoke goodness over our badness. He will not stomach our pride. He will not let a soul be at peace when it's not seeking Him fully. He will not give rest from Him, only in Him.
These men and women are all known for their failures however I would rather focus on their restorations. The mistakes were not once in a lifetime but neither were their successes. The fall was not the end of the story for any one of them and believer – it's not ours either. Your heart may be dry as a bone and flowers long faded but as long as we draw breath there is always opportunity to bloom again and time for a comeback.
More to come…..

"We rejoice in our sufferings, knowing that suffering produces endurance, and endurance produces character, and character produces hope, and hope does not put us to shame, because God's love has been poured into our hearts through the Holy Spirit who has been given to us." Romans 5:3-5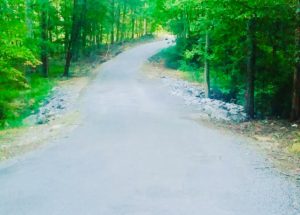 I recently returned to jogging and went out for a run on a Saturday morning with the sun high in the cloudless sky and 1000% humidity. It was a brilliant move highly recommended by elite athletes everywhere.
A few miles in I arrived at a place in the road with a prolonged, steady incline that is demoralizing on a good day but was absolutely kicking my tail on this awful one. My sweat-soaked brow and unstable legs harshly reminded me that not only am I not an elite athlete but rather a 47-year-old woman who does not have to be doing this to herself. So, I did what all pros recommend when they hit a wall – I called Luke to ask him to come pick me up and also bring snacks.
What the pros don't tell you is what to do when your rescuer doesn't answer the phone. After a couple of tries it became abundantly clear no one was coming to save me. All hopes of Diet Dr. Pepper and Kit-Kats were dashed and it was time to figure out what to do.
I considered my options. I could call the boys but that would mean one of them would actually have to answer the cell phone I pay for to communicate with them. I would have hitchhiked with Jack the Ripper but not a single car passed. I could call 911 but in my condition couldn't remember the number. And so, I began the long trip home by concluding there are some roads that can only be walked out with you and Jesus and did the only thing I could – put one shaky foot in front of the other.
On the trek back, I thought much about the various ways we find ourselves expecting others to be our Jesus and how bitter we can become when they don't show up rescue us in our time of despair. Worse yet is looking for a substitute savior that has no business being in ours. My nephew is a tri-athlete (it doesn't run in the family) and he told us once about race volunteers offering Gatorade to the competitors not knowing once the sugar hits their ravaged systems it makes them mess their very tight pants. The lesson of that repulsive visual? Though the refreshment being offered seems like an oasis in the desert, make certain the person from whom you take is an authority on the subject – both intellectually and morally – and doesn't have an ulterior motive slanting the advice. Though well-intentioned, "sweetened" solutions not rooted in scripture can leave us in a much worse condition than we began.
So, what do we do when we are struggling and no one is coming to save us? Matthew 5 says we rejoice understanding this present suffering will make the next one a bit easier to endure ultimately producing a sanctified version of ourselves. Knowing we are never powerless or abandoned by the God who loves us produces hope and faith that was perhaps missing and created our neediness to begin with.
Meditating on these things, I hardly noticed that wavering steps had sped to a shuffle and the shuffle progressed to a slow jog. Finally, home was in view and like a horse that sees the barn I kicked it up another notch to the finish line which looks a lot like my mailbox. I turned in to the driveway to find Luke working in the yard without a clue I had ever called for help.
I'm glad he didn't answer.

A couple of weeks ago our church began a new Bible study called Run for God that couples spiritual endurance-themed devotions with training for a 5 K which we will run together in April.  The response has been overwhelming and in our tiny town our group looks like this: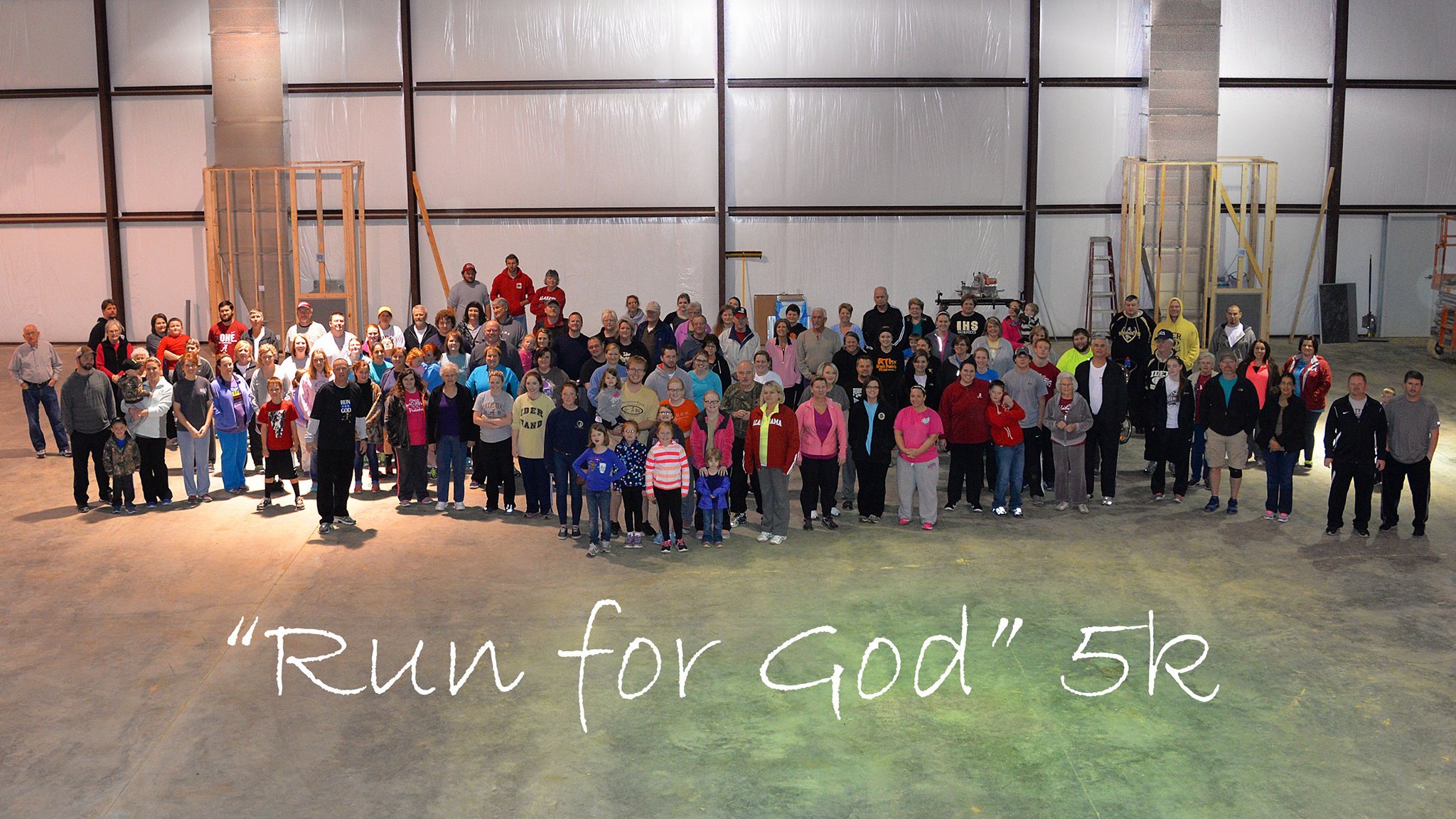 It is a given this picture delights me.  It represents young and old, church members and community members, and those whose bodies hurt and don't hurt.  The former outnumbers the latter if our groaned laps are any indication.  I hear a splinter cell Bible study is being formed called, "Eating Cheez-Its for Jesus".  It has legs.  Flabby, cellulite-ridden legs but I'm becoming more and more comfortable with those because, y'all. My shins are ruined.  It's my fault for running in bad shoes on concrete for the first week.  Luke's knees are also a wreck so you can't even imagine the whining that is going on especially on Saturday mornings when we meet to train at 7:30 a.m.
Luke and I are also trying to eat a little more healthy during this process.  How's that going?  On our way home from running last night he said, "Pull in at the store so I can get some ice cream. Ummm, not to eat.  To put my knee in."  So we soaked our knees in butter pecan and chocolate syrup and felt instantly better.
But here's the thing, you can't be a big baby when an 85-year-old woman is not only showing up for the Bible Study but running.  Mrs. Green has always been an inspiration to all of us for many reasons but it is confirmed now that she is the stuff of legend. We have developed a code word for whiners, "I.G."  which are Mrs. Green's initials.  So basically, take your ibuprofen and suck it up because if I.G. can do it, so can we.
Which is the point of this entire experience for me thus far.  We are better together.  We do things in community we can never accomplish alone.  We bear one another's burdens, share our ankle braces and compression socks, spur each other on when we want to quit, and run the race set before us shoulder to shoulder.
Church together is a beautiful thing, shin splints and all.
(I love you, IBC. Can't imagine the race with anyone but you.)