I told you some time ago about our Run for God Bible Study and training for a 5K. This past Saturday was the big day we had been working toward for so long and after finally getting some relief from shin splints I managed to develop a raging case of tuberculosis just two days before the race. So basically, this is me: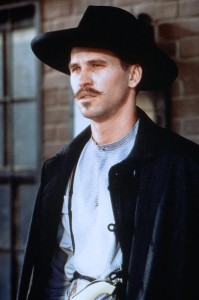 Pasty-white skin. Check. Exhausted eyes. Check. Blood spittle. Check. Facial Hair. Not yet but it's only a few more swigs of Nyquil away.
My original goal was to knock this thing out in 30 minutes but considering I can't even climb the stairs in my house without stopping to rest halfway, I decided maybe I would just walk with Luke. However, our teacher/trainer, Maury, was very correct when he said our competitive spirits would overtake us when everyone took off at the start line. When a gentleman easily twice my age went shuffling by me, I decided it was time to be his huckleberry and kick it in to gear. Luke may have to check this lunger into a sanatorium out west but I refused to be denied by a dude in Easy Spirit's and dark dress socks. (And if you don't get the Tombstone references, I am so sorry for you. It was Val Kilmer's finest hour.)
We had 71 of our group run the race and every last one of us completed the course. We had 3- 1st Place finishers in their age groups and several top 3. To clarify, I was not one of those but here's my official result:
Lisa McKay
Overall Finish: 171
Time: 34:56
Total Runners: 382
Age Group: F4049
Place in Age Group: 16
Age Group Total: 54
Pace/Mile: 11:15
Not what I had hoped but it could have been worse! Heaven help me for saying it, but I'm looking forward to trying it again when hopefully I'm not sick or injured. Let me conclude with a few pics:
Moms and daughters. I know, it's hard to tell which is which.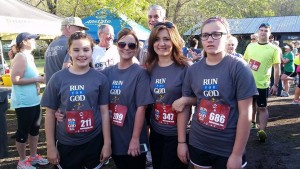 98% of the pictures I have of these two are a variation of this pose.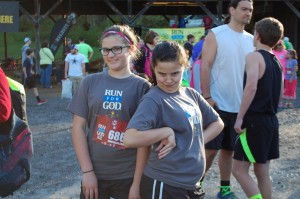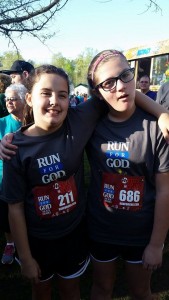 Big Finishes
Syd with Mattie close behind.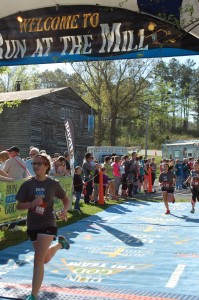 If you can expand this photo you will find me looking eerily like Doc in the one above. Oxygen deficient doesn't begin to cover all the ailments right here.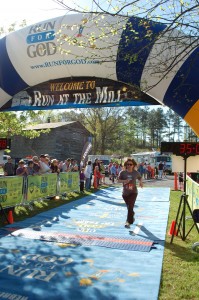 Luke and Stan. Stan had a bum leg so he and Luke were partners for the day. Luke did not have a bum leg but his slogan for this entire training has been, "Ain't no shame in the shuffle." So, they shuffled together and near the end got the eye of the tiger and crossed the line running.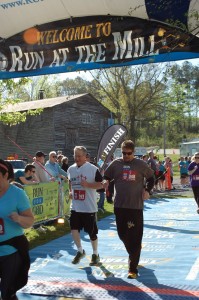 Luke's other slogan for the day: "I'm so glad that is over."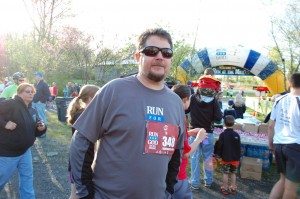 Preacher photobombs. It should be a meme.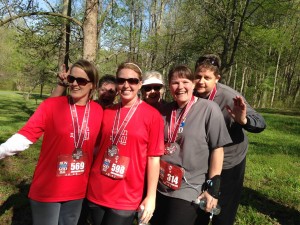 Awwww…this week was our 25th wedding anniversary. How fitting that we would run a race to mark the occasion.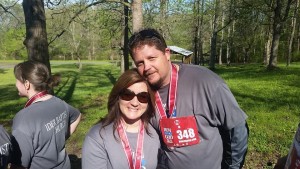 And our beloved IBC group. I am so proud of each and every one of you for commitment toward this goal. We love you dearly and can't think of any one else we'd rather run alongside. And of course, a special thank you to Maury and Kim. Every bible study they undertake for our church body is done with excellence and we are all so grateful for their investment of heart and time.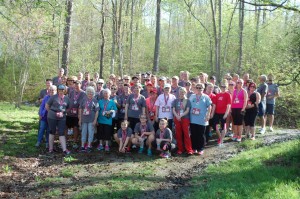 RUN FOR GOD * PRATER's MILL * 2015

|

Easter has come and gone and I hope it's obvious our primary, over-arching focus was joining once again in the death, burial and resurrection of the Risen Lord. But let's all be honest with ourselves and admit as gifts are to Christmas so outfits are to Easter. True to form I was shopping at 11:00 pm Saturday night trying to find clothes in a color palette that coordinated enough to satisfy me without matching too much for the teenagers. You'd better believe after all that heartache I wasn't about to let the day get away without a few pictures. It didn't take long for Luke and I to decide the pictures between the pictures tell the truer Story of Us.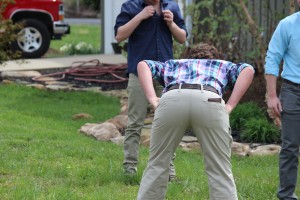 Show me your best side.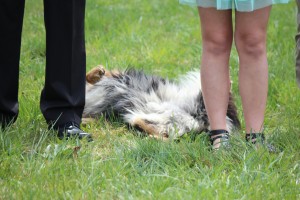 Not you, Bailey. That is inappropriate. You are embarrassing Sawyer. (Don't look, son.)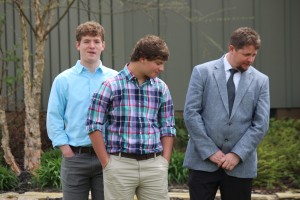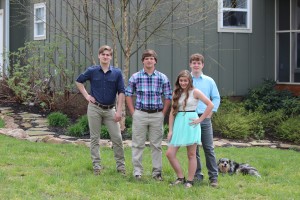 It's important to clarify which kid you are talking to when instructing on how to stand like a girl.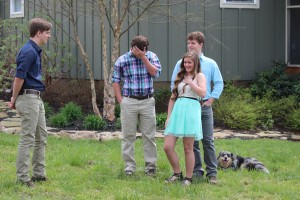 Syd's laugh. It cures all that ails. Except Sam's head.
You didn't believe me, did you? Please look at that face and just try to have a bad day.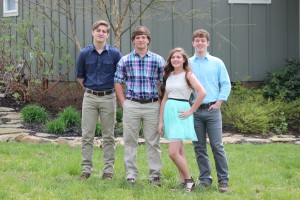 This is the picture we were going for. Almost. We have some eyes closed.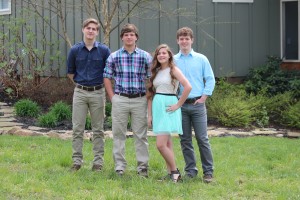 And…. better.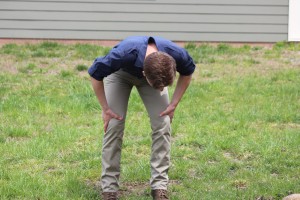 And yet these poses lasted only a moment. I like to call this one, "I Crack Myself Up".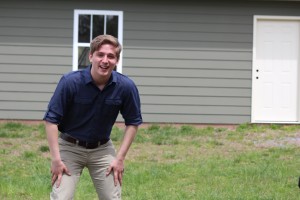 This laugh. It cures all that ails. Wait, don't I have another kid with that same super power?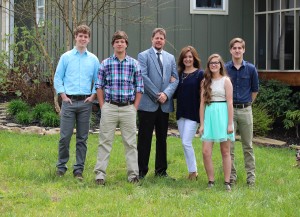 And my favorite…the rare photo where all six of us are on the same side of the camera. The better shot would have been the one of me sprinting across the yard to beat the timer in stiletto heels. Easter is work, man.
As much as the Resurrection deserves profundity, I will instead leave you with the simple truth that I look at this picture and am so incredibly grateful to God who died for us and lives in all 6 of us. He lives for us while we are putting a great deal of effort in to having it all together but He works best in us in those pictures between the pictures where are most authentic selves are revealed.
It took some time but I've learned to love and embrace those moments the most.
Please remind me I said that next year if you see me shopping at 11 p.m. on Easter Eve.

|

A couple of weeks ago our church began a new Bible study called Run for God that couples spiritual endurance-themed devotions with training for a 5 K which we will run together in April.  The response has been overwhelming and in our tiny town our group looks like this: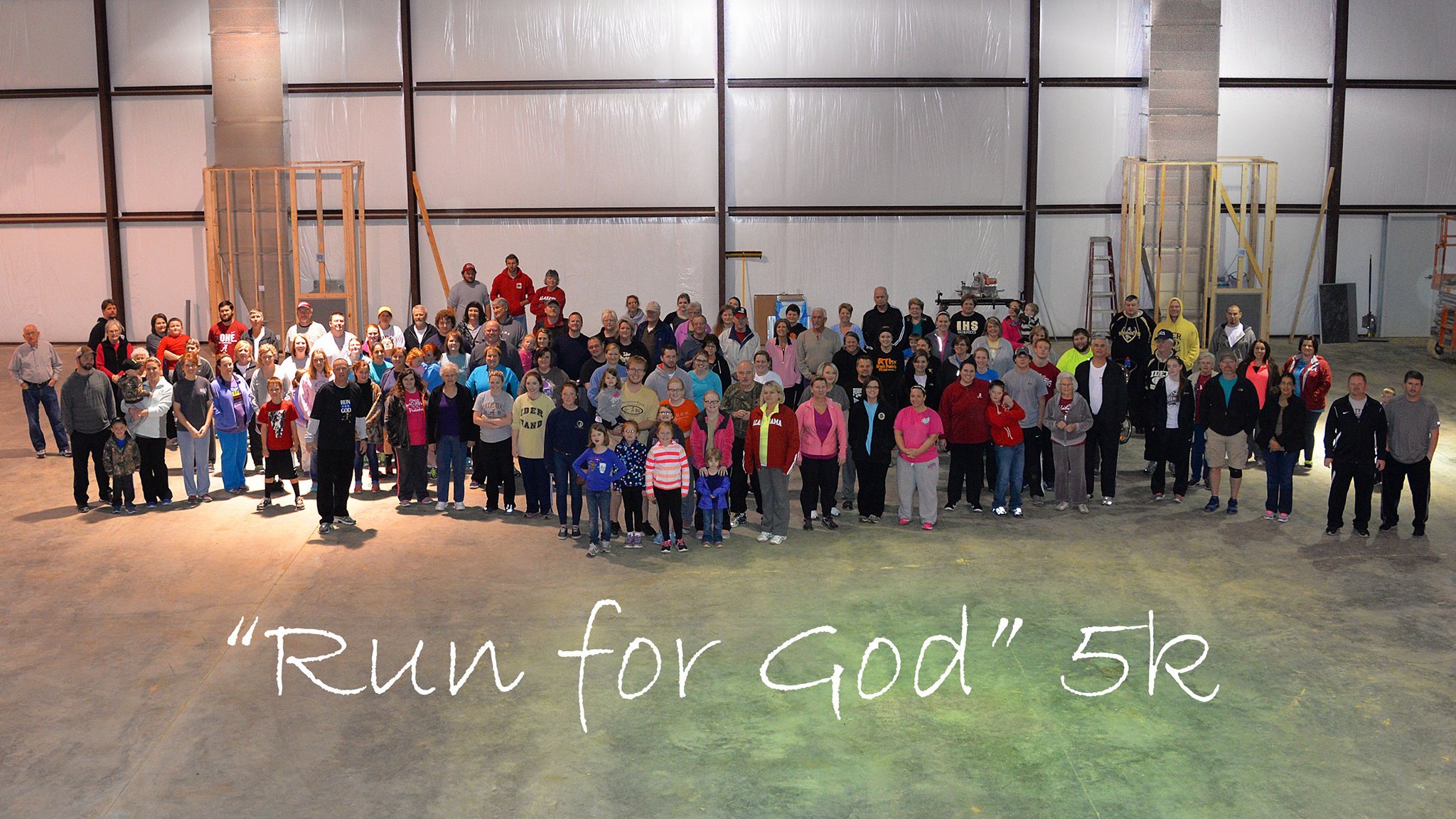 It is a given this picture delights me.  It represents young and old, church members and community members, and those whose bodies hurt and don't hurt.  The former outnumbers the latter if our groaned laps are any indication.  I hear a splinter cell Bible study is being formed called, "Eating Cheez-Its for Jesus".  It has legs.  Flabby, cellulite-ridden legs but I'm becoming more and more comfortable with those because, y'all. My shins are ruined.  It's my fault for running in bad shoes on concrete for the first week.  Luke's knees are also a wreck so you can't even imagine the whining that is going on especially on Saturday mornings when we meet to train at 7:30 a.m.
Luke and I are also trying to eat a little more healthy during this process.  How's that going?  On our way home from running last night he said, "Pull in at the store so I can get some ice cream. Ummm, not to eat.  To put my knee in."  So we soaked our knees in butter pecan and chocolate syrup and felt instantly better.
But here's the thing, you can't be a big baby when an 85-year-old woman is not only showing up for the Bible Study but running.  Mrs. Green has always been an inspiration to all of us for many reasons but it is confirmed now that she is the stuff of legend. We have developed a code word for whiners, "I.G."  which are Mrs. Green's initials.  So basically, take your ibuprofen and suck it up because if I.G. can do it, so can we.
Which is the point of this entire experience for me thus far.  We are better together.  We do things in community we can never accomplish alone.  We bear one another's burdens, share our ankle braces and compression socks, spur each other on when we want to quit, and run the race set before us shoulder to shoulder.
Church together is a beautiful thing, shin splints and all.
(I love you, IBC. Can't imagine the race with anyone but you.)

|