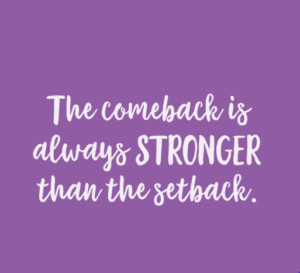 Everyone loves a great redemption story. Give an audience a movie about a knocked-out prize fighter who trains to redeem himself in the ring and we'll not only buy the ticket but demand a sequel. Let a rock star who has battled personal demons finally release new music and we are waving lighters and wearing the t-shirt. Human beings – especially believers – need to have hope that a catastrophic moral failure, disappointment, apathy, devastation, tragedy, and/or any situation keeping us from intimacy and obedience to God does not have to be the end. There is always time and opportunity for a comeback.
One of the best comeback tales of the New Testament is that of John Mark (aka Mark as in the gospel writer) and is summed up in 2 Timothy 4:11: "Luke alone is with me. Get Mark and bring him with you, for he is very useful to me for ministry". Unless one knows Mark was once NOT useful to Paul in ministry, we may miss the significance of this statement.
The book of Acts is a narrative of the spread of Christianity throughout Jerusalem as well as the missionary journeys of Paul and Barnabas as they work to establish the church in other cities. Acts 12 tells of the miraculous release of Peter from prison where he runs directly to the home of Mark's mom. Mark isn't there because he has accompanied Paul and his cousin, Barnabas, to the island of Cyprus to serve as their assistant. The threesome sails back to the mainland where Mark leaves the group and returns to his hometown of Jerusalem. (Acts 12:12).
We don't know the reason for his departure. Maybe the encounter with an evil magician who Paul struck blind was enough to send a boy running home to mom? Whatever the reason, it's clear it doesn't sit well with Paul. When a second trip is planned Barnabas suggests they take Mark along, "but Paul did not think it wise to take him, because he had deserted them in Pamphylia and had not continued with them in the work." (Acts 15:38)
Paul and Barnabas get into a huge fight and part ways – Paul taking Silas and Barnabas sticking to his guns with his choice of Mark. I would love to hear what you are thinking now about Paul. Words come to mind like, "jerk" and "judgmental". Who was Paul to keep Mark from ministry just because he had blown it?
Paul was exactly who he was supposed to be in this scenario – a role player in redemption. Our comeback roads require a team of different personalities to see us be useful in ministry again. We need our Paul – the one who will call us on our mistakes and hold us accountable to our restoration. We need a Barnabas who will believe in us as we are proving ourselves useful again. We need a Peter – that person who has been restored from a similar past but is walking a path of faithfulness. Mark went on to pen the gospel of Mark chronicling Peter's experience with Jesus proving they used their common failures as a spring board for service rather than company for misery.
I want to spend some time exploring all these roles however that would make for a very long blog post. Let's close it today with a question: Which role are you playing?
Are you Mark, the one who has deserted and needs hope you can experience a comeback? Are you a Paul, the one who consistently finds herself in the place of truth-telling and is consequentially often labeled as judgmental or critical ? Are you a Barnabas, the one who feels you are a magnet for people in distress and are willing to take time for a meeting at the coffee house to listen? Are you a Peter, a person who has been redeemed from a past alienation from God (for whatever reason) and gives hope and purpose to others not as far down the comeback road as you've come?
This is the beauty of the Body of Christ. It takes all the gifts, all the personalities to make one whole again however we cannot accomplish this when our churches are full of those in the throes of desertion and very few healthy or engaged enough to help others back into the ring. Those in supporting roles must be willing to invest time into the process – into people.  "Christian Introvert" is an oxymoron and yet is becoming a primary excuse to remain self-absorbed.
Mine and Luke's desire has always been to present the small part of the church with which we've been entrusted as one without spot or blemish. More than ever we ache with Paul's heart for the universal church, "Who is weak without my being weak? Who is led into sin without my intense concern?"  It's beyond time for a comeback. One must be humble, willing to hear the truth, and hungry for the blessing of God to rest upon them again.
Will you come home?

|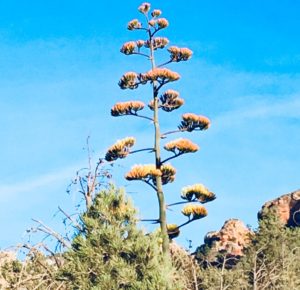 2018 began with no small amount of heartbreak for the McKay family. In December Luke's dad, Bob, was diagnosed with cancer and one short month later he was gone.
Losing a man who loved his family well and never missed one thing his grand kids did no matter what state they were currently living in deserves its own reflection. For now, let it be enough that his absence was deeply felt as Sawyer graduated college in May with Sam and our nephew, Matthew, graduating high school soon afterwards. To give us all something to look forward to during this season of mourning and to celebrate the boys' accomplishments we planned an epic vacation to Arizona via California I like to describe as "Innocents Out West" subtitled "If Home Alone and the Griswolds had a Baby".
The trip also deserves its own chronicle however during a Hummer tour of the Sedona red rocks our guide, Phil, pointed out an interesting cactus he called a Century plant. The base looked like a gigantic aloe with a brightly-colored flower towering 20+ feet into the air. Phil explained we were seeing a rare occurrence since it only bloomed once in a lifetime – generally when 25-30 years old. After blooming, it would die and go to seed.
I was mesmerized by this plant, took its picture, looked it up on the internet. It felt significant to be witnessing this singular event, this explosion of color knowing it would also bring about the dying process. The imagery of a once-in-a-lifetime bloom spoke to me and if only applying it to desert vegetation one could almost consider it romantic.
When images capture my imagination I often work them around in my mind to see how they may translate to spiritual metaphor. The longer I contemplated this one all thoughts of romance died. Why? There are far too many believers with a once-in-a-lifetime sense of purpose perfectly content to have experienced a singular period of obedience and go to seed knowing the brightest days are those lived sometime prior to now.
Who among us has ever experienced a season of absolute certainty we were operating within God's call on our lives, of serving others before ourselves, of incredible wonder when God was moving in our midst only to have it wither and die? How many believe we were only allowed one "bloom" but we blew it so there's nothing left to do now but go through the motions until we are called home?
There's a NeedtoBreathe song called "Wasteland" with the lyric, "There was a greatness I felt for a while and somehow it changed." Perhaps this resonates as it did with me. What brings about this sudden shift or sometimes slow departure from assurance and harmony with God's intent for our existence? Find a few clues by thinking through scripture of those we know were dwelling in obedience and then suddenly… weren't. Adam and Eve's fall. Noah's drunkenness. Abraham's lapse of faith. Elijah's exhaustion. David's adultery. Peter's denial. Mark's desertion. One thing we know from these examples – when things change it's because we change. God didn't nor will He. Ever. (James 1:17) He will not reinterpret his commands to fit a new situation or generation. He will not invoke goodness over our badness. He will not stomach our pride. He will not let a soul be at peace when it's not seeking Him fully. He will not give rest from Him, only in Him.
These men and women are all known for their failures however I would rather focus on their restorations. The mistakes were not once in a lifetime but neither were their successes. The fall was not the end of the story for any one of them and believer – it's not ours either. Your heart may be dry as a bone and flowers long faded but as long as we draw breath there is always opportunity to bloom again and time for a comeback.
More to come…..

|

"We rejoice in our sufferings, knowing that suffering produces endurance, and endurance produces character, and character produces hope, and hope does not put us to shame, because God's love has been poured into our hearts through the Holy Spirit who has been given to us." Romans 5:3-5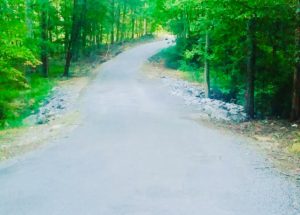 I recently returned to jogging and went out for a run on a Saturday morning with the sun high in the cloudless sky and 1000% humidity. It was a brilliant move highly recommended by elite athletes everywhere.
A few miles in I arrived at a place in the road with a prolonged, steady incline that is demoralizing on a good day but was absolutely kicking my tail on this awful one. My sweat-soaked brow and unstable legs harshly reminded me that not only am I not an elite athlete but rather a 47-year-old woman who does not have to be doing this to herself. So, I did what all pros recommend when they hit a wall – I called Luke to ask him to come pick me up and also bring snacks.
What the pros don't tell you is what to do when your rescuer doesn't answer the phone. After a couple of tries it became abundantly clear no one was coming to save me. All hopes of Diet Dr. Pepper and Kit-Kats were dashed and it was time to figure out what to do.
I considered my options. I could call the boys but that would mean one of them would actually have to answer the cell phone I pay for to communicate with them. I would have hitchhiked with Jack the Ripper but not a single car passed. I could call 911 but in my condition couldn't remember the number. And so, I began the long trip home by concluding there are some roads that can only be walked out with you and Jesus and did the only thing I could – put one shaky foot in front of the other.
On the trek back, I thought much about the various ways we find ourselves expecting others to be our Jesus and how bitter we can become when they don't show up rescue us in our time of despair. Worse yet is looking for a substitute savior that has no business being in ours. My nephew is a tri-athlete (it doesn't run in the family) and he told us once about race volunteers offering Gatorade to the competitors not knowing once the sugar hits their ravaged systems it makes them mess their very tight pants. The lesson of that repulsive visual? Though the refreshment being offered seems like an oasis in the desert, make certain the person from whom you take is an authority on the subject – both intellectually and morally – and doesn't have an ulterior motive slanting the advice. Though well-intentioned, "sweetened" solutions not rooted in scripture can leave us in a much worse condition than we began.
So, what do we do when we are struggling and no one is coming to save us? Matthew 5 says we rejoice understanding this present suffering will make the next one a bit easier to endure ultimately producing a sanctified version of ourselves. Knowing we are never powerless or abandoned by the God who loves us produces hope and faith that was perhaps missing and created our neediness to begin with.
Meditating on these things, I hardly noticed that wavering steps had sped to a shuffle and the shuffle progressed to a slow jog. Finally, home was in view and like a horse that sees the barn I kicked it up another notch to the finish line which looks a lot like my mailbox. I turned in to the driveway to find Luke working in the yard without a clue I had ever called for help.
I'm glad he didn't answer.

|